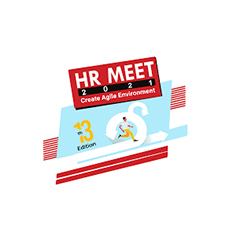 HR MEET 2021
INTRODUCTION
Growth Sellers is an independent consulting firm dedicated to provide a complete human resource management solution. It has been operating to deliver quality services within the scope of Nepalese corporations, industries, business groups, development organizations, and government agencies. Our company has been able to establish itself as an emerging brand in the field of human resources management by catering customized solution focusing on clients' needs.
Since 2008 Growth Sellers has been organizing national level conference namely HR Meet annually to empower human capital and organizations. It has successfully set the milestone of completing the 12th series of HR Meet and continuing its legacy.
Many keynote speakers from around the world have graced our program. To name a few, we had Prof. Dr. TV Rao, Prof. Dr. ISF Raj, So-Young Kang, Mr. NS Iyer, Dr. Tanaya Mishra, Mr. Saurabh Singla, Dr. Sujaya Banerjee, Ms. Saagarika Ghoshaal, Mr. Sanjay Muthal, Dr. Mousumi Sengupta, Ms. Abha Maryada Benerjee, Mr.Minocher Patel, and Dr. R.S. Chalapathi among others.
---
HR MEET 2021
HRMeet-2021 with a theme "Create Agile Environment" is lineup of exclusive features such as Human Resource is no longer limited to just implementing controls and standards to drive execution, but rather to facilitate programs and strategies that improve organizational agility, innovation collaboration,andenhancedecision-making.Creatingagilitytransform traditional human resource approaches to modern HR approach focused on engaging employees to enhance self-motivation and encourage collaboration. HR Meet 2021 will focus on Agility helping in creating adaptability, innovation and speed. The outbreak of covid19 has created more importance of Agile than never before-such as the concept of work from home, attending virtual meeting, e-distance work co-ordinations were new approaches in Nepal. Adopting and implementing the new working cultures in the organization from the crucial pandemic situation till the date are being new challenges for HR professionals today.
ABOUT KEYNOTE SPEAKERS
Rohit Manucha: CHRO SIH-AGH
Rohit is a certified executive coach with 13+ years of experience in aligning organizations with their strategic agenda & managing transformation across 20 countries. He has worked extensively with board members & c-suite leaders in driving optimally sustainable organizational performance across a diverse range of sectors, covering organizations (including fortune 100/ 500 companies) with varying ownership models & at different stages of business life-cycle.
His core expertise is in 'organizational transformation & effectiveness'. He is highly proficient in all elements of human resources and has won a host of coveted global awards in this field.  He has chaired/ spoken at a number of global summits, developed case studies/ point of views, authored white papers/ research publications, judged awards & is quoted in leading publications on a host of human resources topics.
An alumni of Delhi University, XLRI & Chicago Booth School of Business he received scholarships based on 'Academic Excellence' & won a host of national and international accolades, in the course of his education. He is SHRM accredited 'senior certified professional' and CTA accredited 'senior certified professional coach'.
In the course of his career, he has worked in human capital consulting at KPMG, Hay Group and in corporate human resources at Pepsi – ORC, Dunia Group; Aujan Coca Cola & Aujan Group. He is an SHRM accredited instructor and a visiting faculty at leading universities/ b-schools such as SP Jain, IMT, PIBM and the University of Dubai. He is board member at the Change & Transformative Collaborative, UK and a member of the advisory council to the World HRD Congress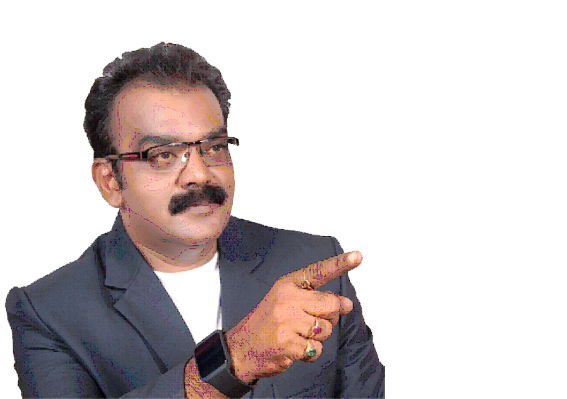 Yateen Gharat
IAF Certified™ Professional Facilitator – CPF
MBTI Certified Trainer, Group Process Facilitator, ACC Certified – Performance Enhancement Coach, NLP – Advanced Life Coach, NLP Master Practitioner, ICF Member, IAF Member Visiting Faculty with 6 MBA colleges.
Designation -:
Principal Facilitator at (Professional Facilitators.)
CEO- Corporate and Outbound training (Senior OBT Facilitator)
(In past 20 years till July 2020 I have conducted about 380 plus two days workshops ,430 plus one day Leadership Development Advanced modules and 180 plus three day Leadership oriented workshops and about 650 plus Outbound sessions and  about 248 plus Vision / Strategic Planning/ Action Planning / Group Process/ Meeting Facilitation workshops for my corporate clients.)
Professional Certifications -:
CPF – IAF Certified™ Professional Facilitator – International Association of facilitators. (Group process facilitator.)
Institute Of Cultural Affairs ToP Methods trained Facilitator.
MBTI certified trainer (MBTI®). (MBTI Team Building Facilitation as specialization), MBTI Step 1 and Step 2 Coaching, MBTI Instrument administrator and expert interpreter of Type Dynamics, Coach of MBTI – Type & Carrier, Type & Emotional Intelligence, Type & Leadership, Type & Change Management, Type & Decision Making, Type & Conflict resolution, Type & Communication patterns and NLP programming, Type & Selling.
TCI Training – I have completed 6 TCI International workshops conducted by TISS Institute under Swiss Facilitator Mrs. Elizabeth and TISS Faculty Mrs Nishi Mitra. TISS. (Theme Centered Interaction certification from TISS)
International Association of facilitator- Active member since 2013 helping IAF Team conducts various Facilitative Workshops at Mumbai.
Trained Mountaineer- Basic Mountaineering course from NIM-Uttar kashi, Advance Mountaineering from GIM-Kashmir, Search and Rescue course from GIM-Kashmir, Method of Instructions (Train The trainers course) course from JIM-Kashmir. 30 years as of 2016 been Adventure and Survival Expert.
---
OBJECTIVES
Learn agile HR management
Agile for HR and HR for agile
Agile HR approaches versus traditional HR approaches
Comprehend the global agile HR practices
Achieve competitive advantages through agile management
---
WHO SHOULD ATTEND
All HR Professionals
Department Heads
Managers/ Line Managers
Entrepreneurs
Other professionals interested in HR
---
BENEFITS TO THE PARTICIPANTS
Excellent networking opportunities
Exposure to knowledge about international trends and HR issues
Exciting sessions with influential resource persons
Presentation opportunities
Platform to learn and share experience
Certificate of participation
Learning materials
---
Venue: Hyatt Regency, Kathmandu
Date: March 25th & 26th , 2021
Upcoming Events
Conducted Events