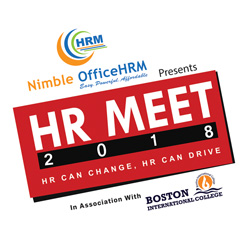 HR MEET 2018
'HR Can Change, HR Can Drive'
Date: March 19 and 20, 2018, 9:00 a.m. onwards
Venue: Hyatt Regency, Kathmandu
Email: eleventhhrmeet2018@gmail.com,
hrmeet@hrmeet.com.np
Phone: 9801014483 / 9801014404
Price: NRs. 8,000.00 +VAT
INTRODUCTION
Growth Sellers is an independent consulting firm dedicated to provide a complete human resource management solution. It has been operating to deliver quality services within the scope of Nepalese corporations, industries, business groups, development organizations, and government agencies. Our company has been able to establish itself as an emerging brand in the field of human resources management by catering customized solution focusing on clients' needs.
Since 2008 Growth Sellers has been organizing international level conference namely HR Meet annually to empower human capital and organizations. It has successfully set the milestone of completing 10 series of HR Meet in 2017.
HR Meet 2017 'HR for all, all for HR' was a big hit where two keynote speakers Prof. Dr. T.V Rao and Prof. Dr. ISF Raj delivered their sessions on '360 Degree Feedback' and 'Emerging trends on HR'. Besides them, there was panel interview, panel discussion, parallel session and other session of domestic speakers. More than 250 HR professionals were actively participated in the program.
---
HR MEET 2018
After organizing successful 10th series of HR Meet in 2017, Growth Sellers announces its brand new edition of HR Meet 2018. HR Meet is the patented annual grand program of Growth Sellers. It has been able to set a landmark in HR sector and present itself as one of the much awaited event in the field of HR. Over these numbers of years, we have observed increasing participation, overwhelming response and enthusiasm. We are proud to introduce renowned national and international dignitaries each year in HR Meets with unique features blended in accordance with the emerging trends in HR nationally, regionally, and globally.
This year we take a pride to organize 11th edition of HR Meet 'HR Meet 2018' with a theme 'HR can change, HR can drive'. In many organizations, HR department is still linked with administration department. Employers are still unaware about the importance of HR professionals and HR department. Moreover, in this edition we are planning to drive human resources as change makers who can align people to organizational goals.
---
ABOUT KEYNOTE SPEAKERS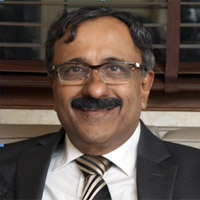 NS Iyer
Former HR Head, Asian Paints Ltd. (India)
NS Iyer was the Former Head– Human Resources at Asian Paints Ltd where he worked for 29 long years. He is currently working as a consultant and an advisor in the areas of human resources, industrial relations, employee relations and Labour Laws. He is also the Founder Director of 'Help Build Lives'. A Visiting Faculty at the Tata Institute of Social Sciences (TISS), he has been associated with the institute for 14 years teaching Employment Laws. He is an Associate Certified Coach from the International Coaching Federation, an Executive Workplace Coach and Life Coach, having coached several leaders, managers, students and other professionals for more than ten years. A HOGAN Certified Coach, he uses various coaching tools and Polarity Management techniques extensively in his coaching sessions.
---
Dr. Tanaya Mishra
Managing Director HR, Accenture
Dr. Tanaya Mishra is a Managing Director HR, APAC with Accenture. She has the unique and diverse experience of having worked across industries ranging from manufacturing, retail, insurance, and IT/ITES. She is a PHD in Manpower Planning and has a post graduate degree in Human Resources with a degree in Law. She is also trained in psychometric testing and assessment centers. She has won many accolades and awards the recent ones being the Women Super Achiever Award 2016 and the Most Influential HR Leaders in 2017 and rated as India's top HR professionals.
---
OBJECTIVES
Examine the collective effort of human resources in organization
Learn about the current trends and practices of HR globally
Enhance potential of human resources to drive and be change maker
---
WHO SHOULD ATTEND
Chief Human Resources Officers
All HR Professionals
Department Heads
Managers/ Line Managers
Entrepreneurs
Other professionals interested in HR
---
BENEFITS TO THE PARTICIPANTS
Excellent networking opportunities
Exposure to knowledge about international trends and HR issues
Exciting sessions with influential resource persons
Presentation opportunities
Platform to learn and share experience
Certificate of participation
Learning materials
---
PROGRAM MODALITY
March 19, 2018 Day I
9:00 – 10:00
Registration and reception
10:00 – 10:15
Program Overview
10:20 – 10:25
Opening ceremony by Chief Guest and National Anthem
10:25 – 10:35
Welcome speech
10:35 – 10:45
Remarks from Chief Guest
10:45 – 11:00
Memento Distribution
11:00 – 12:45
Session I: Keynote Session
NS Iyer, Former Head HR, Asian Paints Ltd.
12:45 – 1:00
Interaction and question answer
1:00 – 2:00
Lunch Break
2:00 – 2:15
Networking session
2:15 – 3:30
Session II: Panel Discussion – CEO vs HR
Employment opportunity and skill gap
3:35– 3:45
Quiz contest
3:45– 4:45
Session III: Panel Interview
Role of government in managing human capital
4:45-5:00
Quick review and wrap up
5:00 onwards
Networking with tea
March 20, 2018 Day II
9:00 – 10:00
Registration and reception
10:00 – 10:15
Program Overview
10:15 – 11:50
Session IV: Keynote session
Dr. Tanaya Mishra, Managing Director HR, Accenture
11:50 – 12:05
Interaction and question answer
12:05 – 12:15
Presentation of sponsors
12:15 – 1:00
Session V: Stress management and work life balance
1:00 – 2:00
Lunch Break
2:00 -3:00
Session VI: Parallel session

Organization transformation and change management
Cultural adaptability in organization
Innovative tools for managing HR

3:00 – 3:15
Quiz Contest
3:15 – 3:30
Short presentation about Growth Sellers and HR Meet
3:30 – 4:30
Session VII: Panel discussion
Dealing with gender issues at workplace
4:30– 4:35
Vote of thanks
4:35– 5:00
Networking session and tea
Upcoming Events
Conducted Events